Sustainability
Our experiences volunteering at the Sheffield 6 Foodbank
Staff from Accommodation Services, Equans, and students went down to Sheffield 6 Foodbank to volunteer and to speak with some of the staff and volunteers there to gain a deeper insight into the work they do and how our donations help.
The word of the day was humbled.
We were all in awe of the sheer scale of the operation at the Sheffield 6 Foodbank, described by Foodbank Manager Chris as "medium-sized".
As we entered the warehouse, the first thing we noticed is the pallets loaded with crates upon crates of non-perishable goods, which seemed like an enormous amount of food, but according to Chris wouldn't last until the end of June.
Gone are the days when people handing over a bag of extra groceries they'd picked up was enough, now cash is king, Chris told us he would turn every £1 that was donated into £1.72, making every penny stretch as far as it can go, always searching for the best prices to ensure that donations are well spent. Unsurprisingly, Aldi is currently the cheapest option, with food coming as far as Leicestershire depots to meet demand.
Sheffield 6 Foodbank is more than just a food bank, and it certainly isn't limited to the S6 postcode, the name is a misnomer, they have 11 sites across Sheffield helping over 1,000 people each week - a figure that they say is ever increasing with no signs of slowing down.
More importantly, it isn't just a foodbank. Clients who use its services have on-site access to information from charities and organisations who help to address the root cause of entrenched poverty; debt, housing, rising costs of energy bills, Universal Credit, and work.
Armed with a list of items we helped to pack the bags that would be given out at their sessions, which happened either once or twice a week. On Thursday we packed an additional 30 bags which Kerry, part of the foodbank volunteer logistics team, said was due to the sharp increase in people who were facing difficulties within the community.
As I was packing, I couldn't help but think, "could I feed a family on this?" "could I make this last"? The answer is no, I probably couldn't, but many families don't have a choice.
Once we'd finished packing the bags, we started unloading the items from the pallets into crates, which would be used for the next lot of packing. It is daunting to see the volume of goods that go through Sheffield 6, and even more so when you realise that the stock we helped unpack would be gone in a few short weeks, only to be replaced and the process starts over again.
It's a slick operation and one that we were all proud to be a small part of for a few hours. If you would like to donate to Sheffield 6 Foodbank you can do so online here: https://justgiving.com/campaign/nobodygoeswithout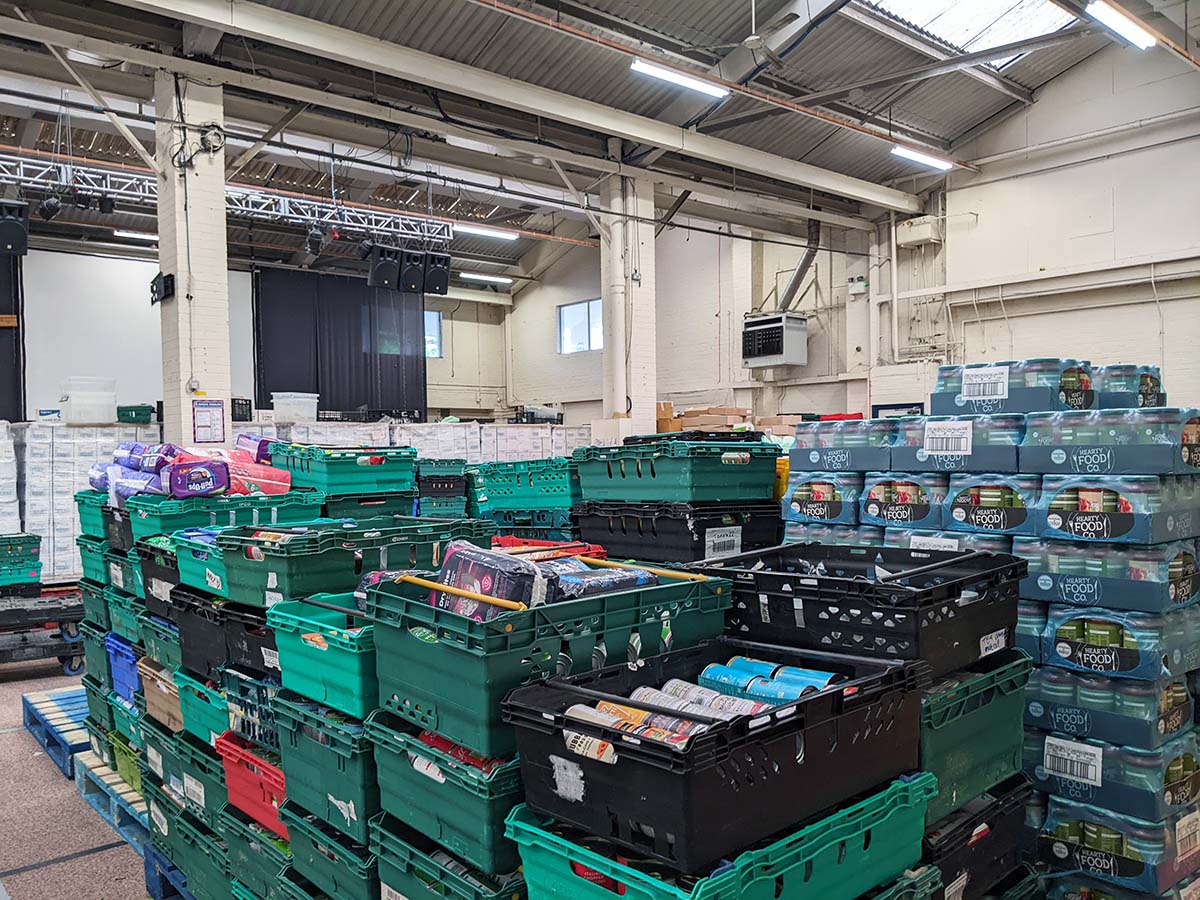 We asked those who volunteered for their thoughts on the day:
Natalie, Senior Accommodation Assistant - ACS
"Visiting the team at S6 Foodbank was a really humbling and eye-opening experience. Even if you think you know about the level of hardship in our communities, nothing prepares you for seeing the huge warehouse stacked high with items, and being told it'll only last for around 4 weeks. The work Chris, the food bank manager, and all the volunteers do is inspirational - giving people across Sheffield food to help them get by, providing a space for them to get advice from other services and charities, and treating people with the dignity and respect that everyone deserves. It was a real privilege to be able to help them out for the morning and would love to go back again. I would strongly encourage everyone who can afford to do so, to donate money or food to the organisation - times are tough, and demand for the service is increasing every day."
Jess, Administrator - Equans
"Prior to the session I had no idea of what goes into operating a foodbank and it was definitely eye opening. It's made me appreciate all the more how easily people can be in a situation of not being able to feed their families and I'm thankful that places like S6 exist to help, especially in the current crisis."
Lilli, Contracts Assistant - ACS
"It was hard work but it was worth it to give something back to people who are struggling and do not have access to the same things that I take for granted. It is heartbreaking that it is necessary in this modern world for people to be forced to rely on others, when there is plenty to go around. The fact that the foodbank works with other groups so that they are not just providing food but they are helping people to be able to live is a testament to their dedication and just shows what a brilliant organisation they are. I am grateful that I was able to volunteer there and experience some of the things that they do to help people."
Charlotte, Account Manager - Equans
"My time at S6 foodbank was an eye opening experience. I find myself in a position lucky enough to not know too much about foodbanks and the sheer amount of food held in the warehouse only equating to around 4 weeks' worth of food wasn't what I was expecting. Nor the amount of people they are helping in the Sheffield area. It highlighted to me the increasing cost of living crisis we are now finding ourselves in following the past few years and the importance of these places. It has inspired me to give back more to local community, help out where I can and raise awareness."
Mike, Contracts Assistant - ACS
"A truly thought provoking visit. Whilst good to see where we are helping, it's also incredibly sad that the amazing hard work of S6 is needed at all".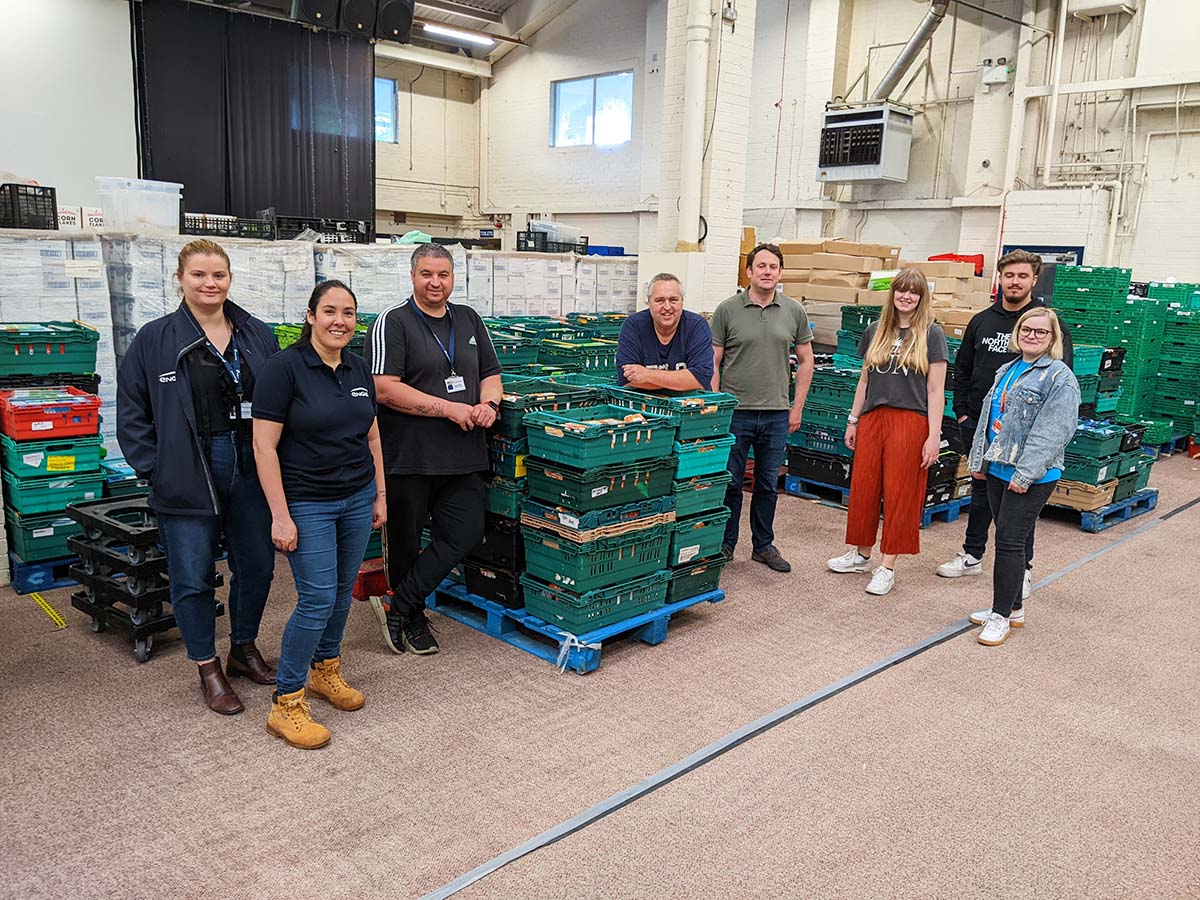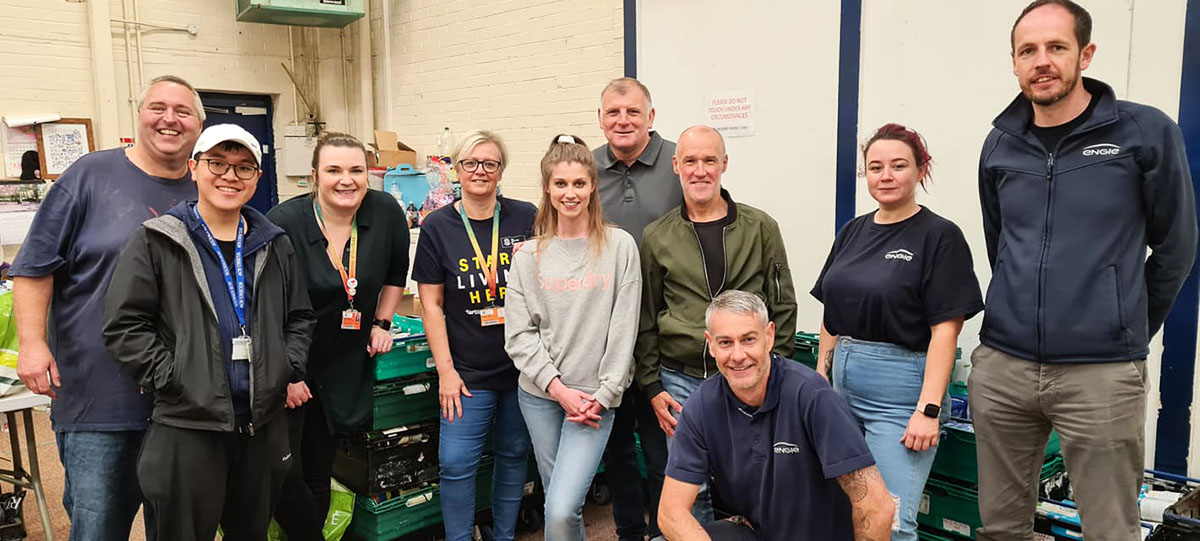 Topics