Accommodation Info
Our Community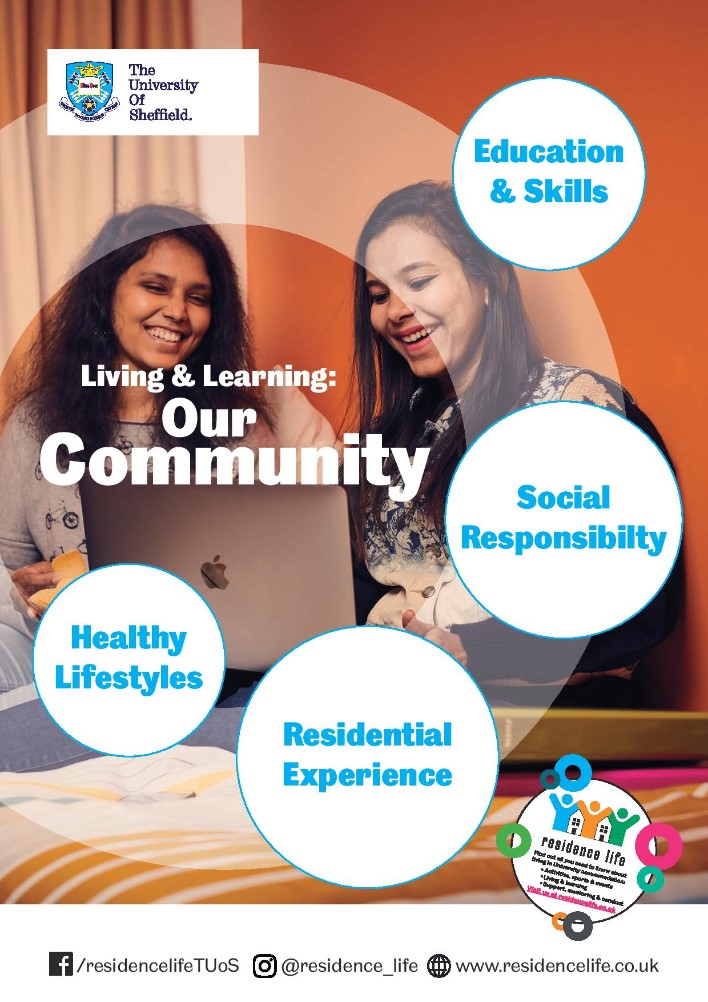 Community Living
At the start of every year Residence Life Mentors deliver a Community Living campaign to students in University accommodation. The purpose of this campaign is to facilitate open and respectful conversations between flatmates about the considerations needed when living with others. A template of the undergraduate Community Living Agreement can be found in Resources & Information. The conversations are also an opportunity for Mentors to introduce themselves, explain how they can help throughout the year, and further understand student needs and expectations.
Make the most of opportunities at University. Broaden your education, and develop skills by getting involved in the exciting ResLife programme of events, activities, and personal development initiatives.
It's a collective responsibility to help create a safe and positive residential experience. This involves being respectful of others. Quiet Time is between the hours of 11pm and 7am, and 24 hours a day during the exam period. Noise must be kept to a minimum during this time. If you want to practice a musical instrument, please contact Customer Services to book a practice room in the Residences.
Residence Life and the University have a zero tolerance policy on matters that impair fire safety, particularly malicious and negligent behaviour. Students are expected to always evacuate, and cook safely to avoid any unnecessary fire alarm activations. Check out the fire safety guidance and upcoming fire drill info.

Consent Conversations
Living in University Accommodation is a great opportunity to develop new friendships and have new experiences, but it's not always easy. Have the courage to seek support when you need it, and look after your own wellbeing. This includes developing healthy relationships with those around you and leading a healthy lifestyle. Read more about consent and helpful resources here.



Topics